본문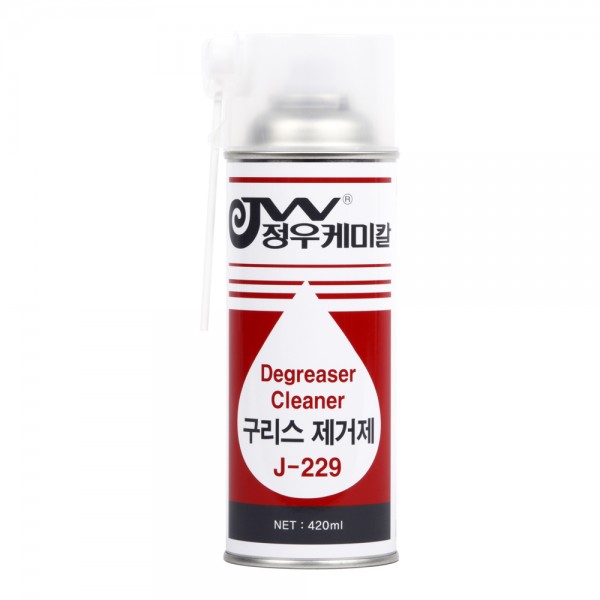 J-229
Degreaser Cleaner
구리스 제거제
Content :
Aerosol 420㎖
Packing Unit :
Box(28can)
Purpose
The cleaning of the surface oil stain such as iron, wood, textile, etc.
Characteristics
① There is no worry of change or corrosion.
② The organic material such as the gas and mold release created on the mold is removed perfectly.
③ The fat-forming element is melted and evaporated.
④ The foreign substance is decomposed and removed promptly.
⑤ The working time is reduced economically.
⑥ It penetrates into the small range of the surface for each treatment.
How to use
① Shake it fully before use.
② Keep the distance of 15cm to 30cm for spray.
Applications
① Cleaning of the dirty and old dust and oil stain of all metals
② The paint or tile surface and the plastic
③ Electric and electronic goods, equipment, machine tools, various kinds of equipment, vehicles, and tools
④ Removal of scribbles and gum