본문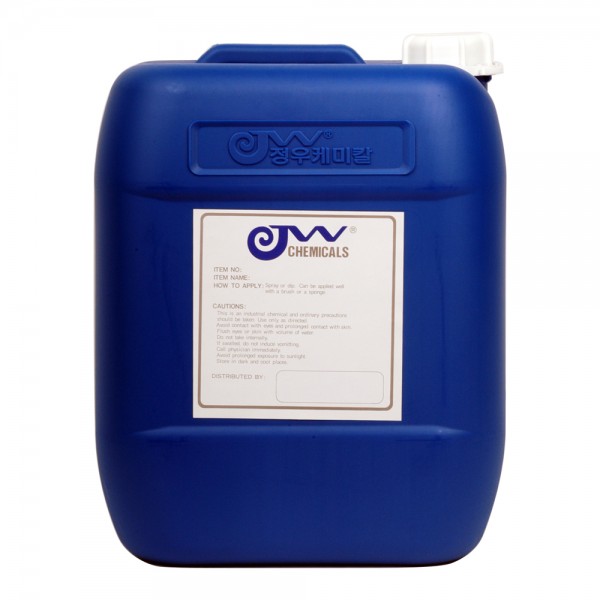 J-279UB
Rust Preventative
방청제(중 · 장기 방청)
Content :
20ℓ
Packing Unit :
Bulk(20ℓ)
Purpose
The long-term rust-proof of metals
Characteristics
① It is the solvent dilution type water exchangeable rust preventative with the soft film.
② It has the soft fim but the good rust preventability by maintaining the complex molecular structure type.
③ It is protected from corrosion.
④ It does the chemical protective action through the ionized mixture.
How to use
① The spray using the air gun is possible.
② It can be spread with the brush or the roller.
③ A part can be quenched directly.
④ The proper temperature is the room temperature (20℃~25℃).
Applications
① All metal surfaces, machinery parts, and equipment
② The product requiring the protection from rust or corrosion