본문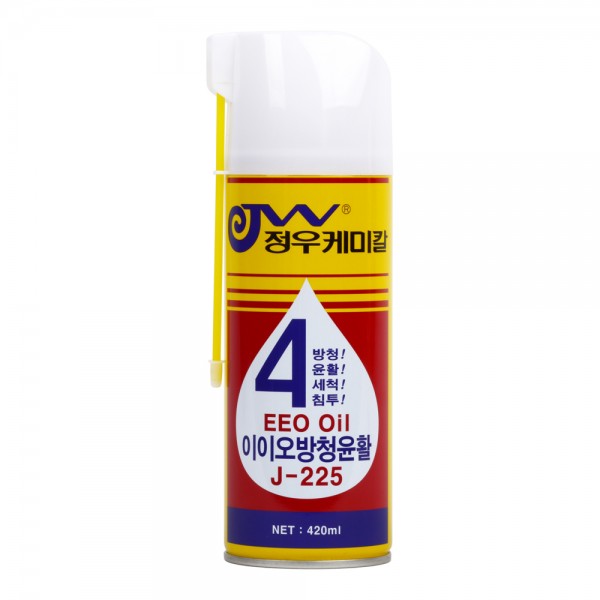 J-225
EEO Oil
이이오방청윤활
Content :
Aerosol 420㎖
Packing Unit :
Box(28can)
Purpose
The smooth lubrication of metal or plastic and the rust prevention or removal of various machines, parts, equipment.
Characteristics
① The operation of various machines and equipment is smoothened, and noise is removed completely.
② Rust is separated from the device by decomposing and penetrating into the rust.
③ There is the rust preventive effect of not generating the rust again.
④ Moisture is blocked and separated from the object.
⑤ The contaminated material is decomposed and removed from the metal surface.
How to use
① Shake it fully before use.
② Keep the distance of 15cm to 30cm for spray.
Applications
① The part requiring the penetration, cleaning, lubrication, and rust prevention of all the widespread devices
② The rust removal of machinery, devices, and tools
③ The fixed bolt, nut, wire, chain, and driving parts
④ The part requiring cleaning