본문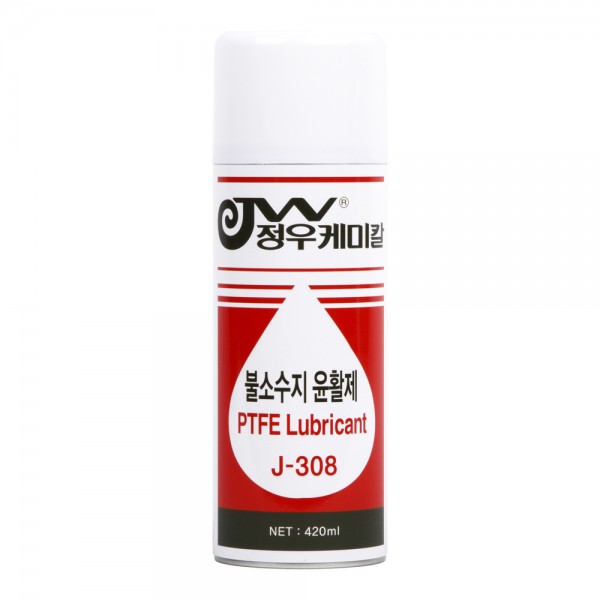 J-308
PTFE Lubricant
불소수지 윤활제
Content :
Aerosol 420㎖
Packing Unit :
Box(28can)
Purpose
Lubrication of the part requiring the dry lubrication
Characteristics
① Rustproof, lubrication, and penetration are strong. Release and adhesion are good.
② It is hardened at room temperature. The film has the good corrosion and wear resistance.
③ It has good heat, cold, weather, medicine, and solvent resistance and has the long wear lifetime.
④ It has a little friction and is economical.
How to use
① Shake it fully before use.
② Keep the distance of 15cm to 30cm for spray.
③ Use it after removing the impurities on the surface.
Applications
① Tools, bearings, chains, gears, cylinders, couplings, molds, electric device parts, valves, machines, and parts
② Timber, textile machinery, plastic, rubber, window frames, and stones
③ Iron, ceramic, glass, and stainless