본문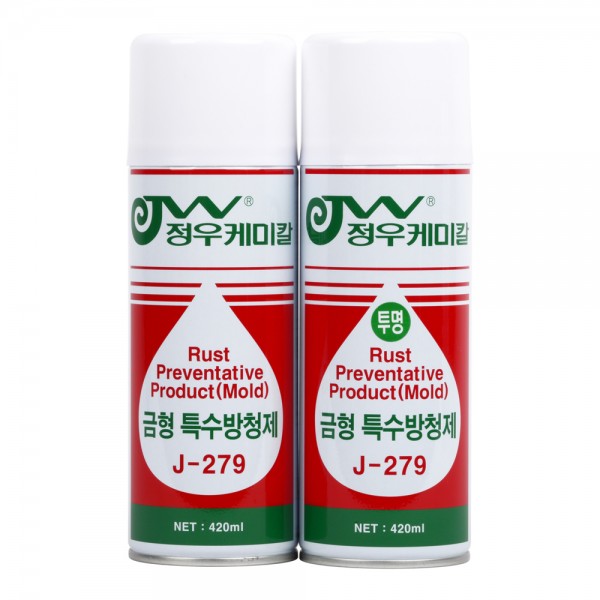 J-279
Rust Preventative Product(Mold)
금형 특수방청제(녹색, 투명)
Content :
Aerosol 420㎖
Packing Unit :
Box(28can)
Purpose
Molds and various metal rust preventatives
Characteristics
① It is the spray type. The rust preventive film is created.
② The coating surface is not cracked or easily stripped off.
③ It is protected from corrosion.
④ The long-term rust prevention is maintained with the small amount of application. It is easily removed during production.
How to use
① Shake it fully before use.
② Keep the distance of 15cm to 30cm for spray.
Applications
① Molds, metal surfaces, machine parts, equipment, and steel plates
② The product being protected from rust or corrosion and requiring the long-term storage