본문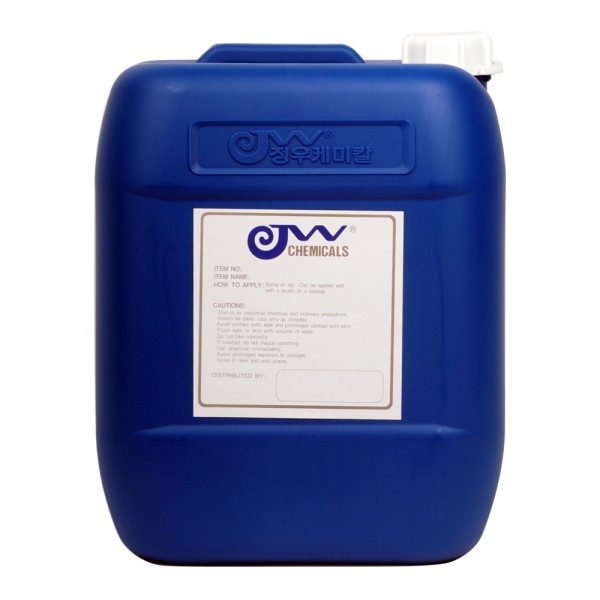 J-279A
Rust Preventative
방청제(장기 방청)
Content :
20ℓ
Packing Unit :
Bulk(20ℓ)
Purpose
Rust and corrosion prevention and long-term storage of various metals
Characteristics
① It is used for the long-term rustproof.
② It is the yellowish brown transparent coating agent. It has the clean and thin film. It is economical due to fast dryness.
③ The coating surface is not cracked or not easily stripped off.
④ It is adhered with the molecular force so that a scratch is self-stitched.
⑤ It is protected from corrosion.
How to use
① The spray using the air gun is possible.
② It can be spread with the brush or the roller.
③ A part can be quenched directly.
④ The proper temperature is the room temperature (20℃~25℃).
Applications
① All metal surfaces, machinery parts, molds, equipment, and steel plates
② The long-term storage requiring product to be protected from rust or corrosion
③ A gap or a crack
④ The damp part